Barbara Konat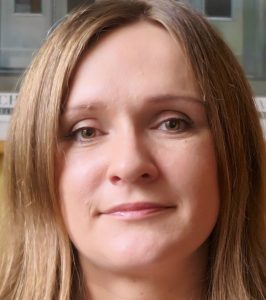 Assistant Professor at Adam Mickiewicz University in Poznań and Project Manager in Sentimenti.pl, developing R&D solutions in computational linguistics.
My experience includes: postdoctoral researcher in the Institute of Philosophy and Sociology of the Polish Academy of Sciences,  lecturer at Adam Mickiewicz University in Poznan, and  member of the Centre for Argument Technology (ARG-tech) at the University of Dundee. I have co-authored works covering argument technology, arguments in dialogue, computational linguistics and methodology of sciences, published by ACM and ACL.
I have a master degree and Ph.D. in Philosophy from Adam Mickiewicz University in Poznań.
Find me on Google Scholar, Academia, Researchgate, LinkedIn, ORCID, and Twitter.